About Us
Corrimal Lounges was founded from very humble beginnings in 1966 by Jean Posetti. What started as a few sofas in a garage has now expanded to an expansive range across three different sites offering an array of different designs, shapes and styles to suit any household. Still owned and operated by the Posetti family, the Corrimal Lounges brand has stood the test of time with a very clear philosophy… "quality furniture at affordable prices and a strong emphasis on customer service".
Our team here at Corrimal Lounges are an extension to the Posetti family. We all share the same drive, passion and ambition to provide the people of the Illawarra a unique and personalised furniture shopping experience. Come into our store today and meet the team.
91 Railway Street, Corrimal
PH: 4284 7992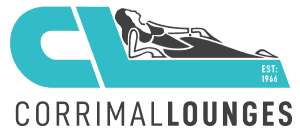 Furnish your dreams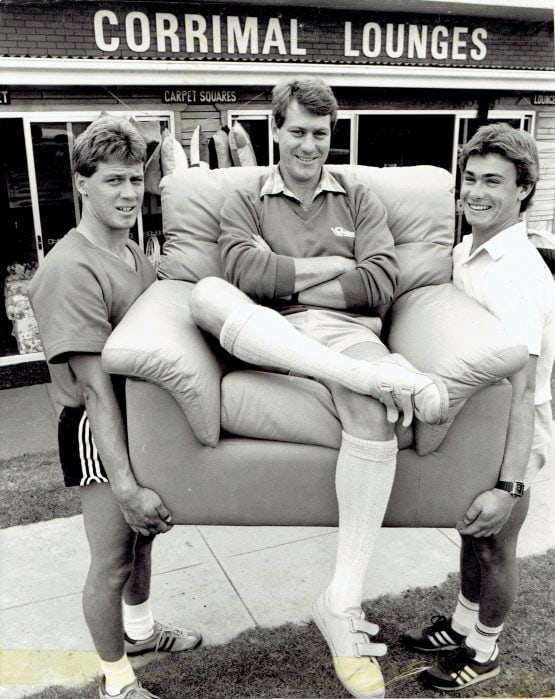 The original store at 91 Railway Street Corrimal. Victor Posetti was born here in 1920 and Jean and Vic lived here as a newly married couple. After Jean Posetti started Corrimal Lounges the old house was gradually converted to a shopfront and the family got the boot.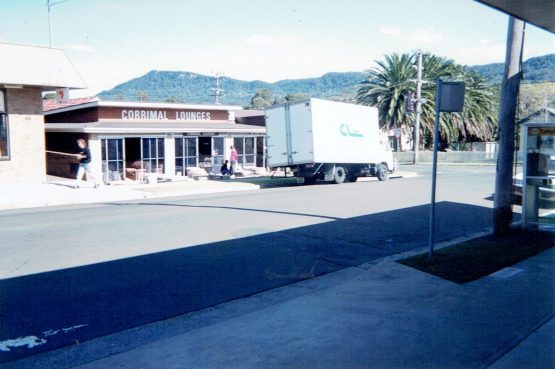 Unbeatable prices and exceptional customer service. Garry Posetti (centre) cut his teeth on the truck before Jean would let him on the sales floor. It took over 40 years, but he finally learned the ropes. Garry is the familiar, smiling, helpful face running the show today, although probably not in those socks.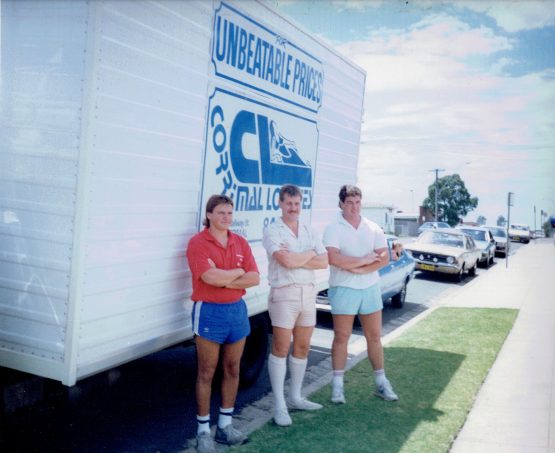 The original store was  demolished and rebuilt in 1993, marking a new chapter for the business and an expanded offering of new furniture styles for Illawarra homes.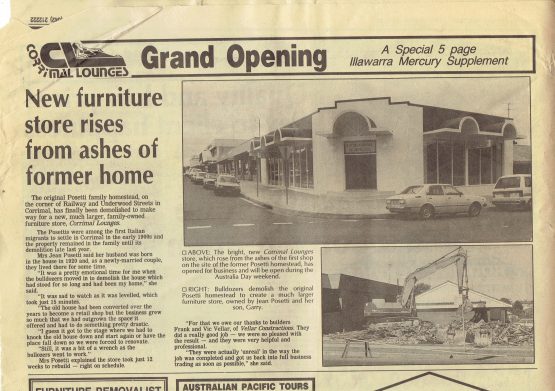 Mother and son. Jean and Garry Posetti, 1993.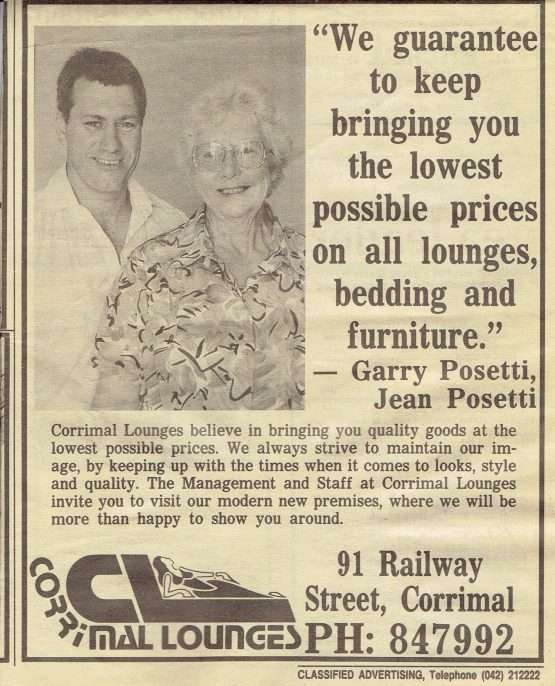 The styles may have changed a little over the years – furniture and fashion.